We had a craving for orange chicken at our house a few weeks ago and didn't have the money or desire to drive to a restaurant and by some. My husbands best friend Google found us this
recipe
.
O!M!G! We will never eat at Panda Express again!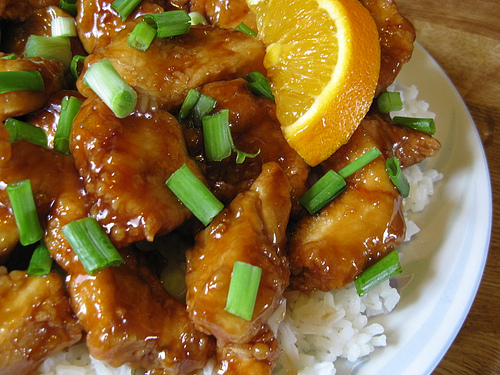 This is not our dinner. I stole the picture. ;0) But it was so amazing! I am getting hungry for this as I type and now know what I will be making for dinner tomorrow.
It was so amazing that we made it for our extended family dinner night that we have once a month. We liked it with a bit more sauce that we can eat over the rice. And egg rolls from Costco. Oh, I'll be back, now I need to run to the store.